1.World War II Infographics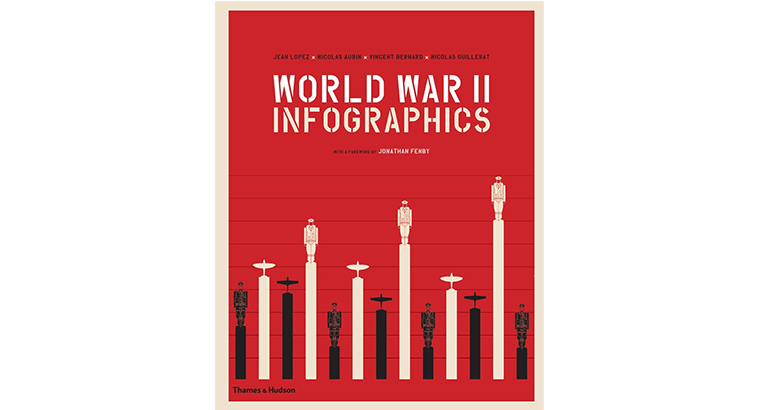 Authors: Jean Lopez, Nicolas Aubin, Vincent Bernard, Nicolas Guillerat
The book "World War II Infographics" projects the story of the  great conflict or the revolution that have been derived through modern innovative infographics technology. The name derived as per the idea that the greater amount of the data about World War II has never been as disclosed as it is now and yet it has become extremely complicated to interpret in a simple manner. Infographics help the viewers to understand statistical data in a way that appeals to their visual as well as analytical needs. This book covers nearly sixty different themes, including Operation Barbarossa, American dominance of the Pacific, and how the Nazi concentration-camp system worked. This book has taken a significant and novel approach in describing the World War II era while spreading infographic knowledge which makes it interesting for its readers who are especially fond of this part of the history.
2.World War II Info graphics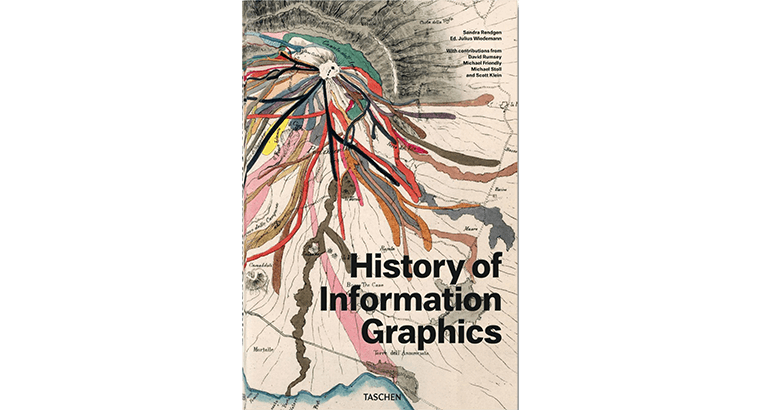 Authors: Sandra Rendgen, Julius Wiedemann
With the booming of mass media and social media, demonstrating information through creative graphs, charts and other modes of visual outputs have become an area that has reached to a new heights from just presenting a picture. A methodically produced infographic is succeed in presenting large amounts of information, statistics or complex ideological factors in a small portion in an interface hence cartographers, programmers, statisticians, designers, scientists, and journalists have developed this field of expertise in visualizing knowledge. This book elaborate the historical evaluation of the knowledge base from the middle age to the modern digitalized era. The book systematically divides and discusses the historical evolution of the topics that are not commonly touched, such as Martin Waldseemüller's famous world map, the meticulous nature studies of Ernst Haeckel, and many unknown treasures. The third volume namely, Information Graphics and Understanding the World succeed in filling the gap as an unprecedented reference book for data freaks, designers, historians, and ideal for knowledge diggers.
3.The Infographic Guide to Personal Finance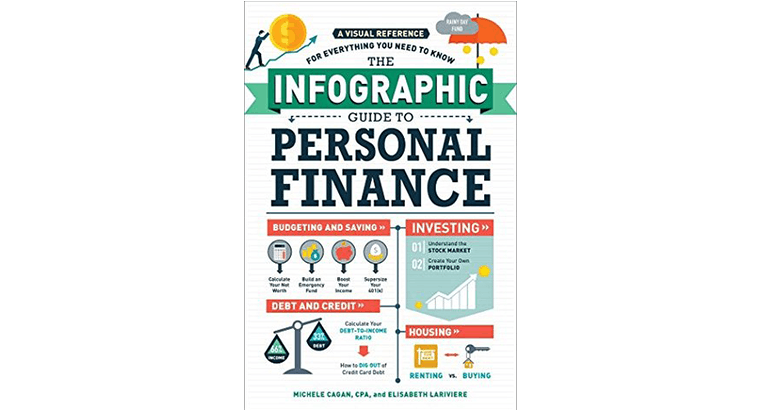 Authors: Michele Cagan, Elisabeth Lariviere
The Infographic Guide to Personal Finance is a comprehensive and easy-to-follow finance and personal finance guide for anyone of all ages. This book teaches you how to plan financial choices, understand bank accounts and investments, purchase insurance, and more.
This book features infographics such as:
Choosing your bank
Building an emergency fund
Choosing a financial planner
Where your money is going
What not to buy
Health insurance
Property insurance
What federal taxes pay for
This guide shows you the ways to make smart choices and wise investments as well as how to create a solid saving plan for a better future and the mechanisms to stick with the plan. Moreover, this book teaches how to achieve big targets or vital life events like completing college tuition or buying a house. In an infographic perspective this book will pave the way to have a clear idea on the designing or structuring an infographic matching to its target audience.
4.National Geographic Infographics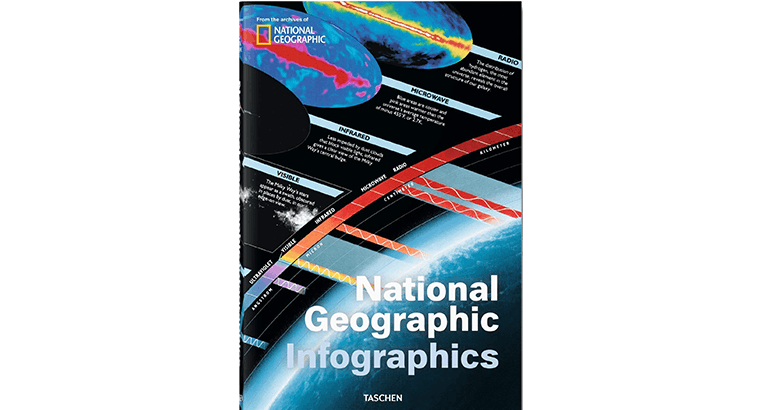 Authors: Julius Wiedemann (Editor)
National Geographic is one of the oldest magazines in America. It was established back when information dissemination was at a peak level and people wanted access to the latest news, history, science, and culture.
This new literature gathered by TASCHEN and National Geographic, is a collection of sophisticated animated magazines' infographics which have succeeded to present thousands of written words via vivid visual representation for the last 128 years. This book has been split up into seven sections including history, the planet, being human, animal world, world of plants science & technology and space. Some of the key areas covered by this outstanding publication are the rise and fall of the Roman Empire, the origins of Easter Island statues, Cleopatra's Alexandria and more scientific oriented areas such as how cheetahs are fast, your genetic makeup & how birds make music, global warming & our exploration of the universe.
The book comprises an essay by Nigel Holmes on the historical evolution of National Geographic and the contribution of graphics to it. Along with the comprehensive articles and the original extract of the infographic designs, this book provides readers with unrivalled insight into one of the world's most famous publications. Moreover, it is beautifully presented in a fascinating way to learn and discover more and more. National Geographic Infographics has recently added interactive images that show details in an incredible visualizing the historical factors and features of our world. The presentation of the factors is educational as well as entertaining for readers of all ages.
5.The Global Economy as You've Never Seen It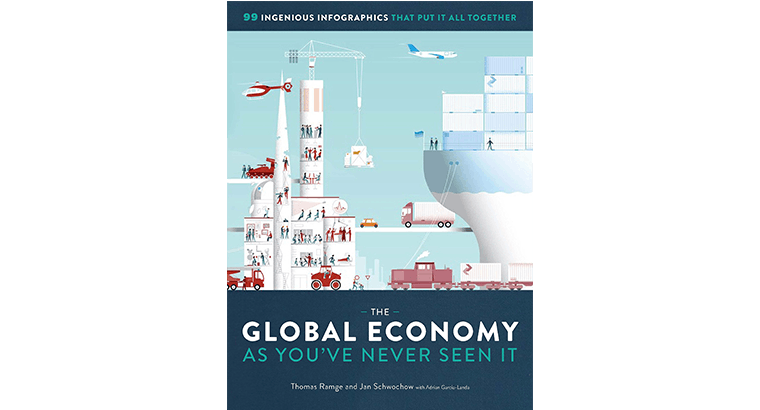 Authors: Thomas Ramge, Jan Schwochow, Adrian Garcia-Landa (Contributor), Balhorn Loren (Contributor)
Economy is a subtle subject which is based in social science that studies production and services. As it focuses on the behavior and interactions of economic agents and identification of how economies work and its context is very complex. However the Global Economy has victoriously won the task of bringing down these complex subject matters to the understanding of the general public by explaining them through colorful and eye-catching infographics.
This book covers a wide range of economical subject matters such as market behavior, marketing types, supply and demand, costs and benefits, and incentives with the support of infographics. Hence, this phenomenal work can be recommended for anyone who is trying to understand Economics as a subject or anyone who is seeking practical knowledge on the subject of infographics.
We recommend you all to read these books with the assurance that they will be largely supportive for those who are focusing on visual learning. Moreover, if you are an author with a similar context or someone having the intention of presenting something visually attractive via infographics then you can easily create your own customized infographics using Graficto. You don't need any kind of designing skills to utilize this app as it is remarkably user friendly.