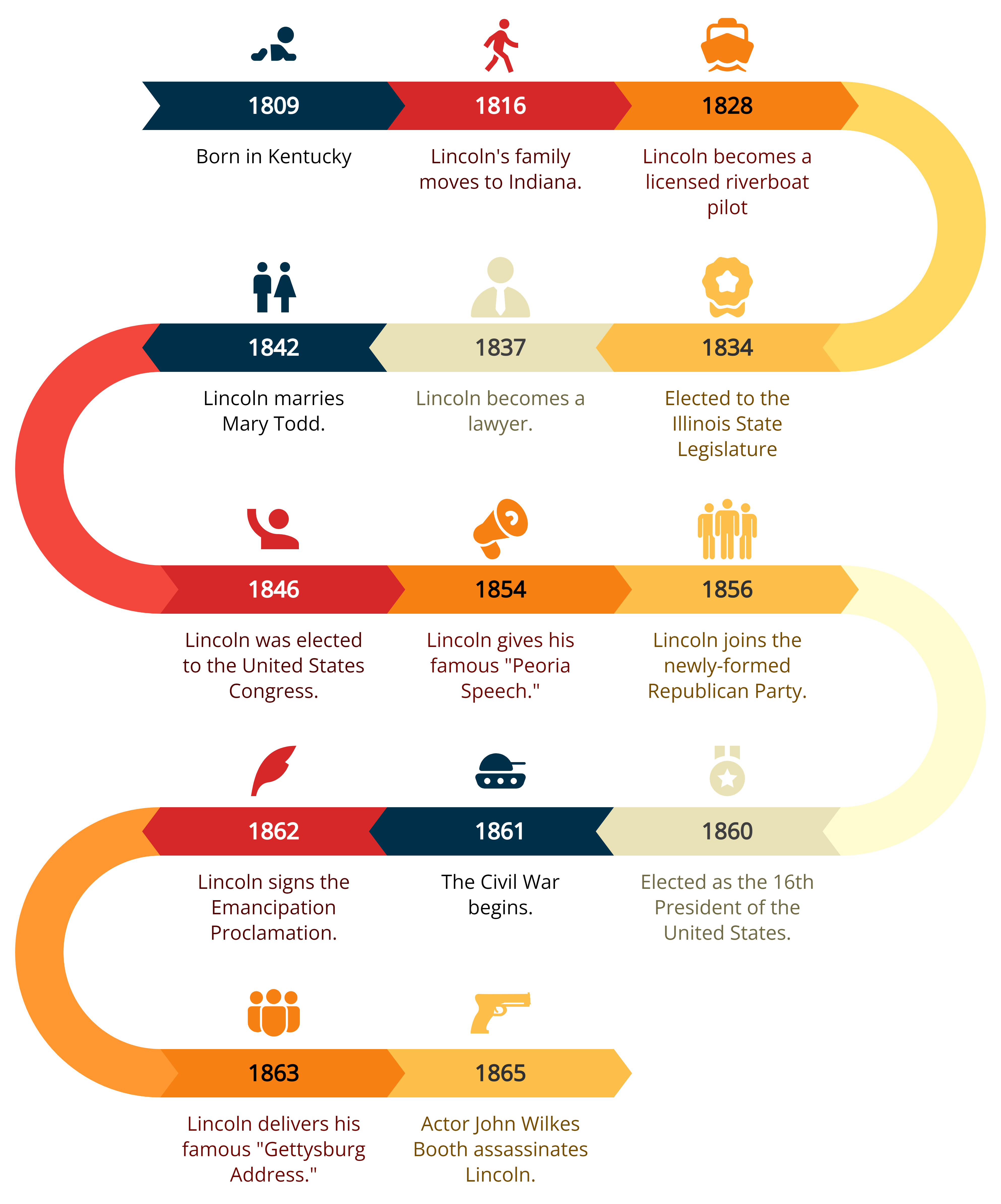 Introduction
Abraham Lincoln is remembered and celebrated as one of the most influential leaders in American history. As the 16th President of the United States, he is widely considered to be one of the greatest and most influential presidents that the United States has ever had. His legacy has impacted the country and its people, which is still felt today. In this blog post, we will take a closer look at the life and legacy of Abraham Lincoln and explore how his leadership shaped the nation. From his humble beginnings in rural Kentucky to his time in office and lasting legacy, we will examine how Lincoln's decisions and actions shaped the nation's course. Looking at his legacy, we will understand why he is remembered so fondly and why his legacy is still felt today.
Early Life
Abraham Lincoln was born in 1809 in a humble one-room log cabin in Hardin County, Kentucky. As a young boy, he moved with his family to Indiana before eventually settling in Illinois. Despite having a limited formal education, he was determined to learn and worked various jobs to support himself, such as a farmer, storekeeper, and rail-splitter. He also studied law on his own and was admitted to the bar in 1837, where he began his career as a lawyer. With all the hard works and dedication, Lincoln eventually rose to prominence, becoming a respected leader who made profound contributions to the nation.
Political Career
Abraham Lincoln began his political career as a member of the Whig Party, and in 1832, he ran for the Illinois state legislature, although he was unsuccessful. However, his fortunes changed in 1834, when he was successful in his campaign and served four terms as a representative. Subsequently, he was elected to the United States House of Representatives in 1846, and his political successes culminated in his election as President of the United States in 1860. Throughout his political career, Lincoln was known as an advocate of liberty and justice. His election as President in 1860 marked the beginning of a new era of progress and prosperity for the nation.
Legacy
Abraham Lincoln is remembered fondly as one of the most influential leaders in the United States due to his remarkable leadership during the Civil War. He made a significant impact on the course of history when he issued the Emancipation Proclamation in 1863, which declared that all slaves in the United States were to be free. His Gettysburg Address, delivered in 1863, is considered one of American history's most famous and iconic speeches. It is a testament to Lincoln's brilliant oratory and his deep commitment to democracy and freedom. Lincoln's legacy lives on in the hearts of many people today, as his dedication to justice and equality is still a source of inspiration.
Conclusion
Abraham Lincoln is remembered as one of the most influential leaders in American history. His humble beginnings in a log cabin in Kentucky, his self-education, and his rise to the presidency are still inspiring examples of today's American dream. He was a man of great courage, wisdom, and foresight, and his legacy has enormously impacted the United States. He was a champion of civil and human rights, and his Gettysburg Address is still considered one of the most important speeches ever given in American history. He was a strong leader who guided the nation through some of its most significant trials, and his achievements will be remembered and honored for generations to come.