For months since we launched, we have been getting lot of feedbacks and suggestion from our users. Among them, there was one common feature request: Custom color palettes. And we have listened!
Today we are launching the newest feature of Graficto, the ability to create your own custom color palettes for infographics. This feature available in the Graficto infographic editor, under the Colors panel.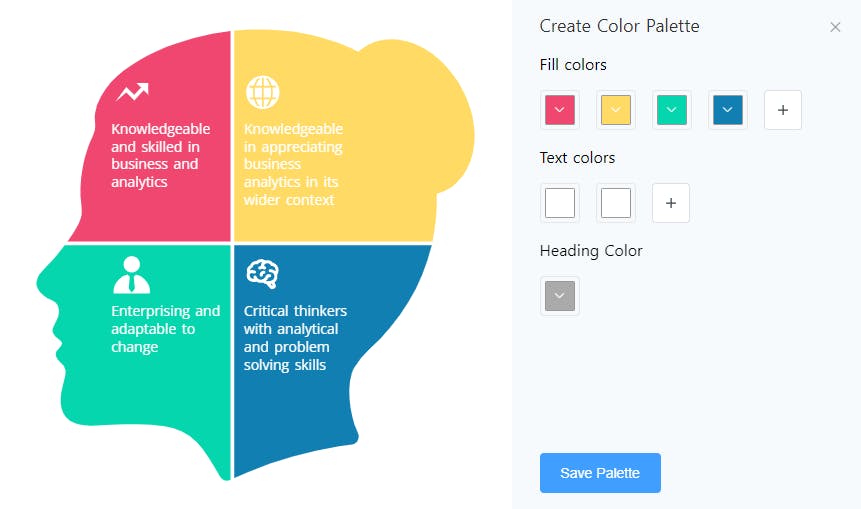 Graficto is now more powerful with custom color palettes. This means you can create infographics with your own brand or theme colors, to suite your requirements. But when you create your own color palettes for infographics you will have to think about the context of the infographic, color contrast and few other things. We will discuss them in the future.
So go ahead and try it out!! And don't forget to let us know what you think of it too.
Try Graficto premium today to access all these new features, premium templates, unlimited infographics and more…